There's a few things that caught my eye, with the
white flags
that were mysteriously flown on the Brooklyn Bridge. One was that they were real American flags that were bleached. Which got me thinking about
Jasper Johns.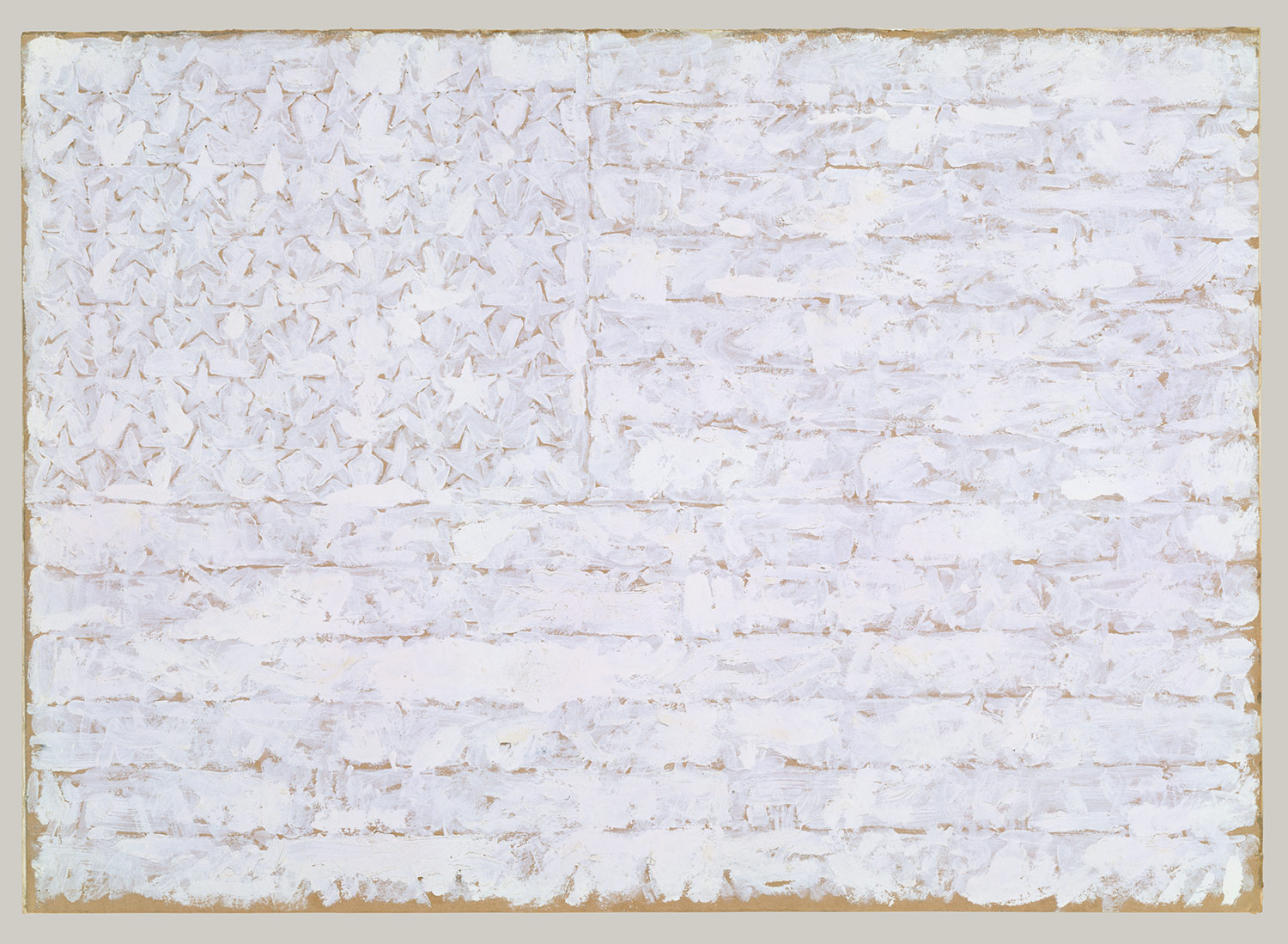 Johns was a Korean War vet, which may be neither here, nor there concerning this incident. Freaky enough is, I'm not the only one who was thinking of Johns when you look at this,
BBC News - #BBCtrending: 10 theories about the Brooklyn Bridge flags
Johns is number 5 on the list.
But the weirdest thing of all was the whole New York Post (I know, I know)
Vandals plant white flags on Brooklyn Bridge, causing fear among New Yorkers over lack of security - NY Daily News
Vandals? Really?
Which threw me, exactly what was vandalized? Maybe our sense of security was vandalized? The usual definition of "vandalism" is
Vandalism - Wikipedia, the free encyclopedia
"ruthless destruction or spoiling of anything
beautiful
or
venerable
.
[1]
The term also includes
criminal damage
such as
graffiti
and
defacement
directed towards any property without permission of the owner."
Could this be localized as a surrender? As in the God awful "choke hold" death of Eric Garner, if that's allegedly what happened?
First Police Report On Eric Garner's Death Doesn't Mention Chokehold: Gothamist
What's crazy to me is that these people got on the bridge, and shut down the lights with some aluminum bake ware and were able to swap out the flags. If they were vandals or terrorists or what have you, they could have caused chaos, but they didn't. In a time and place when surveillance is everywhere, you would think that the NSA, scooping up all our metadata, somehow, this would have alerted homeland security.
So what has been surrendered? If that is what it means? Is it art? I think terrorism has been ruled out.
What it reminds me of is this, with all the war and chaos worldwide.
It's John Lennon. Give Peace A Chance.
Maybe it's just me, but I am hoping those flags with all the turmoil worldwide, may mean this,
Maybe we should all have white flags for Peace in front of our houses or on our cars, because these borders, and flags. that are man made cause war and destruction. We need a Peace Flag.