It's always on a Friday and if I was on Trumps staff I'd be super anxious at the end of the week.
Who didn't see this coming?
General Kelly and Bannon "mutually agreed" Friday would be Bannon's last day. Yeah, right.
Bannon is the 10th person to resign or be fired. Who's next? Sessions? Trump has said if he had known Sessions was going to recuse himself, he would have picked somebody else.
Stay tuned, for next Fridays episode of;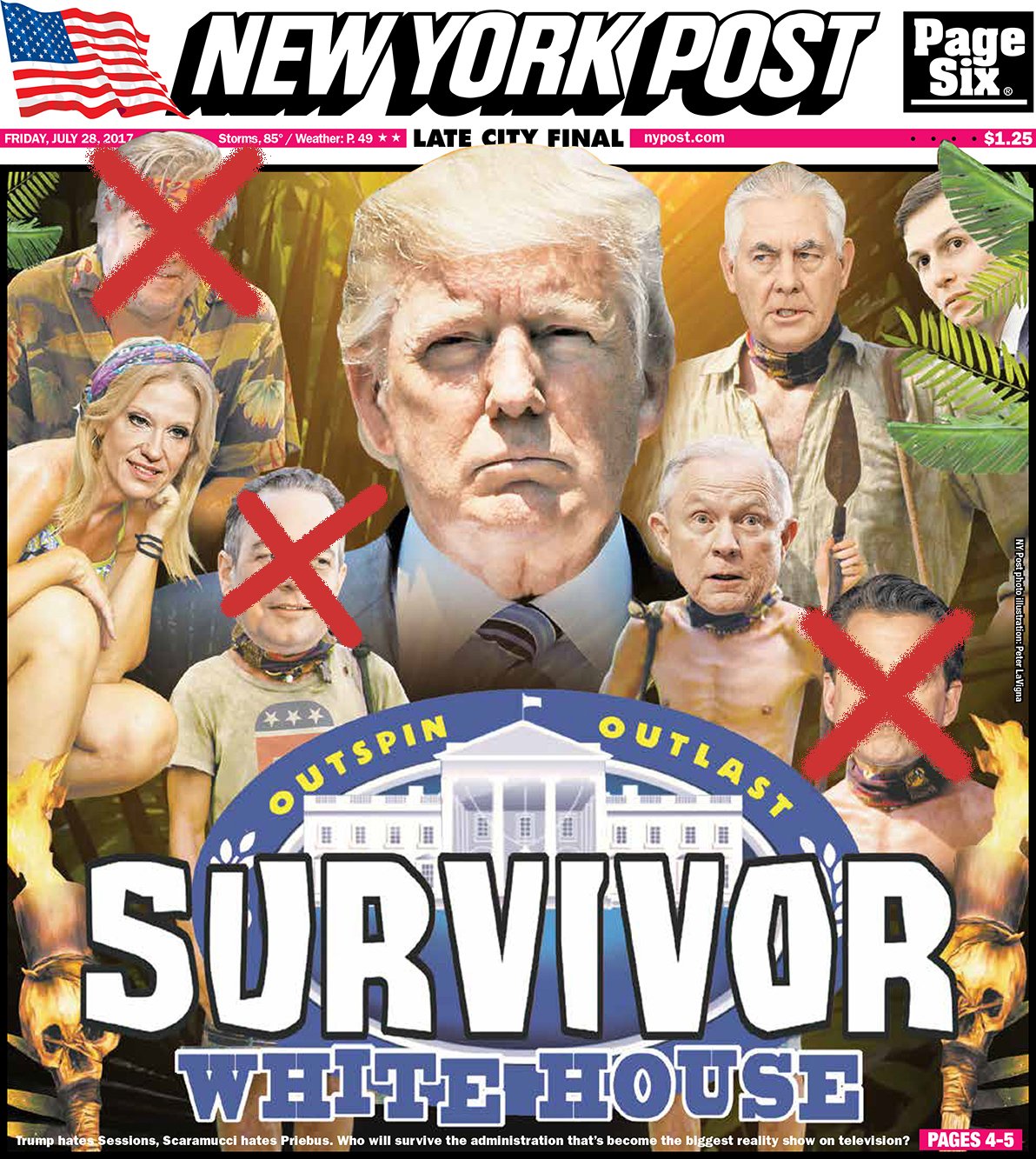 How much of a coincidence is it that less than a week after Charlottesville, Bannon is out?
Now he's supposed to be going after Trump at Breitbart, the way he went after Obama, since he doesn't see any difference between them.
I don't read that rag but it might be fun now!
This non stop musical chair game is just too much winning! Trump sure is draining the swamp.
It seems like the only thing Trump has managed to do in 200 days of his presidency is fire people, just like on the apprentice!
Wonder who Bannon's replacement will be? David Duke?
It kind of makes me wonder if Trump will just
fire himself like his ghost writer said
.
Seriously, I don't think anyone's job is safe there, except for Trump's kids. I usually don't plan too far in advance, but I am definitely going to get some popcorn. I'm looking forward to next Friday!