I don't have a TV, I haven't had one for years. Mainly for economic reasons, having cable is like having a car payment.
I don't subscribe to any print media.
Since the Iraq War, CNN, Fox News, The New York Times and so many more, reinforced the notion of weapons of mass destruction, it's all fake news to me.
Trump isn't wrong calling out
fake news
, but the thing is, he's fake too.
I have a hard time believing anything that politicians do or say, along with TV stations and any mainstream print like the Washington Post or The New York Times.
I am not alone acknowledging that there is a propaganda MSM infrastructure being maintained to either keep people in a constant state of fear over Russia; Oh My God there's a
Russian ship
in International waters off our coast!
Or, alternately putting them to sleep with reality shows or the History Channel's, so-called history.
I have friends who watch Fox News or CNN, some of them still believe what's on TV, but most of them have no idea of what's going on, TV or no TV. They have no idea who Trumps cabinet picks are, what their history or experience is.
The rate of constant 24 hour breaking news gives them amnesia. They can barely remember what occurred yesterday, let alone last week. It's a constant stream of information that is, for the most part, almost meaningless or just plain nonsense.
When fake news is touted as truth then found out to be lies, and no one is responsible or accountable for fake news, it just goes on and on.
I think this country was founded on fake news and it's come back to bite us on the ass. Native American genocide propagandized as
Manifest Destiny
comes to mind, the
Salem Witch Trials
, More recently the
Gulf Of Tonkin
,
WMD's and the Iraq War
.
Now all of a sudden there's mayhem because the President is talking about fake news.
While the media acts like there's no such thing as fake news, it begs the question; what's really going on that isn't being reported?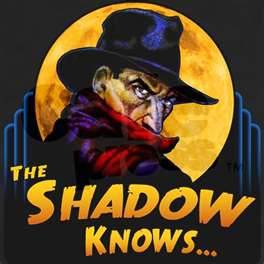 We have leaks all over the place, supposedly because our
non-elected Shadow Government
isn't happy that @realdonaldtrump is acting like he isn't playing by the usual rules, like good old Obama did. I don't care which of Trump's cabinet picks resigns or gets approved, they are all from the same apparatus. Whether the NSA or whoever leaked Flynn's conversations and why that's a big problem, doesn't matter to me, since we're all in the same boat being spied on.
The reality is that almost everyone I know who voted for Trump, barely knows even one of his cabinet choices. However, they are super impressed that FLOTUS was a super model. (was she a super model? I have no idea, probably more fake news) Maybe they're right not to pay any attention, since it's become a revolving door of self serving, stale, pale and male dudes, or useful idiots like Betsy DeVos and that twit Ben Carson.
Meanwhile, the country is a shambles, I had five friends of mine get laid off from their jobs last week. I see abandoned houses everywhere, since we have a
major foreclosure problem
ongoing in my state and one of the
major bridges
connecting New Jersey to Pennsylvania was recently closed due to a crack in the structure, and so it goes. There's nothing fake about any of those things.
I anticipate more arguing about the deficit and how we can't afford all of the entitlements people actually paid for. This country is bankrupt morally and probably financially, since people like @realdonadltrump and all the other elites can offshore trillions of dollars in tax revenues while everyone's rushing around with their W-2's trying to get their taxes done.
The one thing you can count on is Americans are still caught up with Republicans versus Democrats, Black Lives Matter-All Lives Matter, the drug war, it just doesn't end and it keeps everyone distracted from the fact that it's the system that's the problem and no amount of voting will fix it.
The fix is in and no average American is going to come out the winner. Why would you even play their game?
Step away from the TV.
It's 65 degree's in February here in New Jersey, I am going to take my box of paints and go out and paint a landscape, at least that is real, I guess global warming is fake too.